Hanoi, in particular, and Vietnam, in general, have now become the Kingdom of Cafés. Coffee shops sprung up like mushrooms with different styles, sizes, and degrees of luxury, and that makes traditional cafes with a breath of history an even more precious treasure. The historical appearance of Café Giang reminds people of an ancient and elegant Hanoi. Café Giang is humbly located deep inside a small alley at 39 Nguyen Huu Huan Street, in the Old Quarter (Hoan Kiem) of Hanoi. For many people, coming to Giang is a journey that requires patience. But believe me, once you find it, you will have an experience unlike anywhere else, and you can find yourself in a very unique atmosphere, very "Hanoi". At the same time, the atmosphere that you are in gives you a feeling of nostalgia, like an escape from the present. There is no doubt that Hanoians who are addicted to coffee are no strangers to Café Giang, especially with its signature: egg coffee.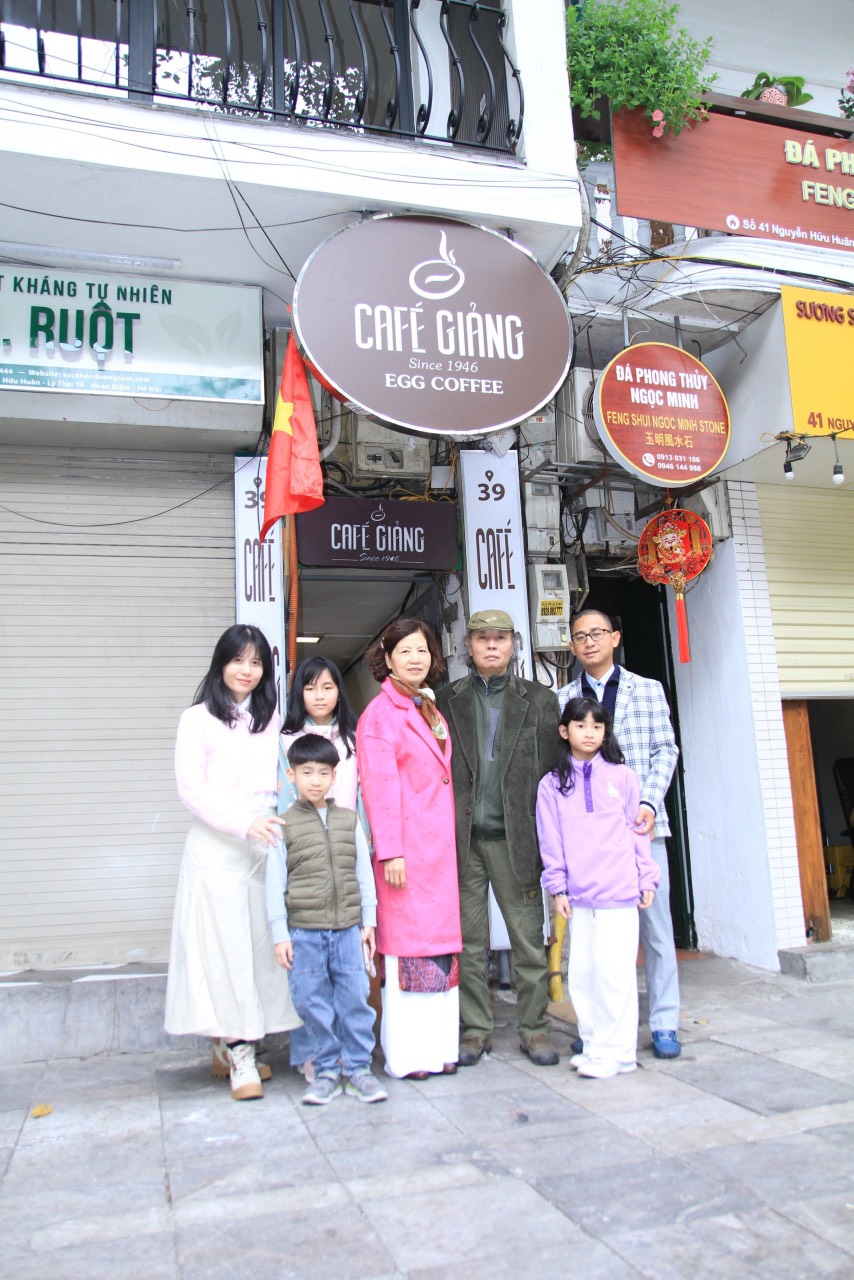 Cafe Giang was opened by my father, Mr. Nguyen Van Giang, in 1946, when he was working as a bartender for the 5-star Metropole Hanoi hotel. Although it has gone through two changes of location, Giang's egg coffee recipe has remained almost unchanged from the early days of more than 70 years ago, with the main ingredients being egg yolk, flour, Vietnamese ground coffee, sugar, and esoteric spices… After being carefully filtered and brewed, hot coffee is poured into a cup of golden egg cream. The tasty egg cream, prepared according to the Giang's recipe and mixing secrets, remains the unique specialty of Cafe Giang until today. The egg coffee cup is then placed in a bowl of hot water to keep warm during the winter and up until now, whether it's winter or a hot summer, the image of a cup placed inside a small bowl has been imprinted in the customers' minds when it comes to Cafe Giang.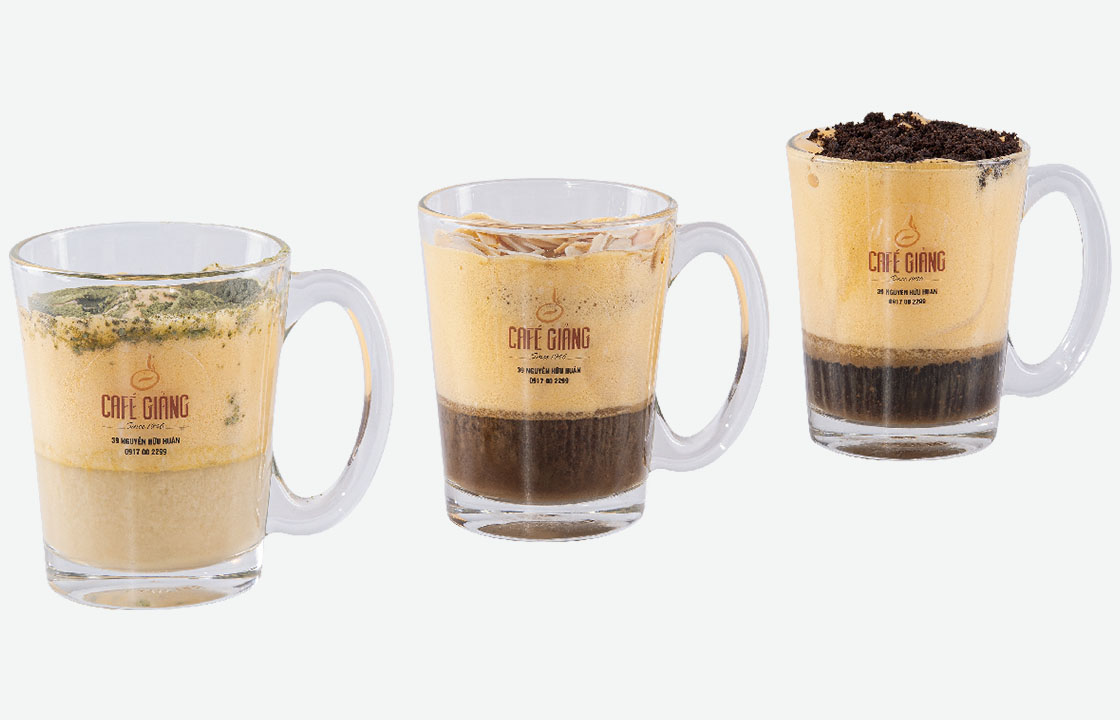 My father, Mr. Nguyen Van Giang recalled the birth of egg coffee as an aspiration and the creativity of a Vietnamese person during difficult circumstances. Those were the years when Vietnam was falling on hard times with lots of difficulties, but my father, a bartender, still fought his way to create a drink for Vietnamese people. What's more significant? The egg coffee is a product that harmoniously combines what's best in Europe and Asia, with the eggs replacing the milk, the signature coffee beans that come from thousands of mountains and forests, and the effort of all diligent Vietnamese people who have been preserving it for more than 70 years. And as a result of their perseverance, every person coming to Hanoi today would choose Cafe Giang as a must-visit destination.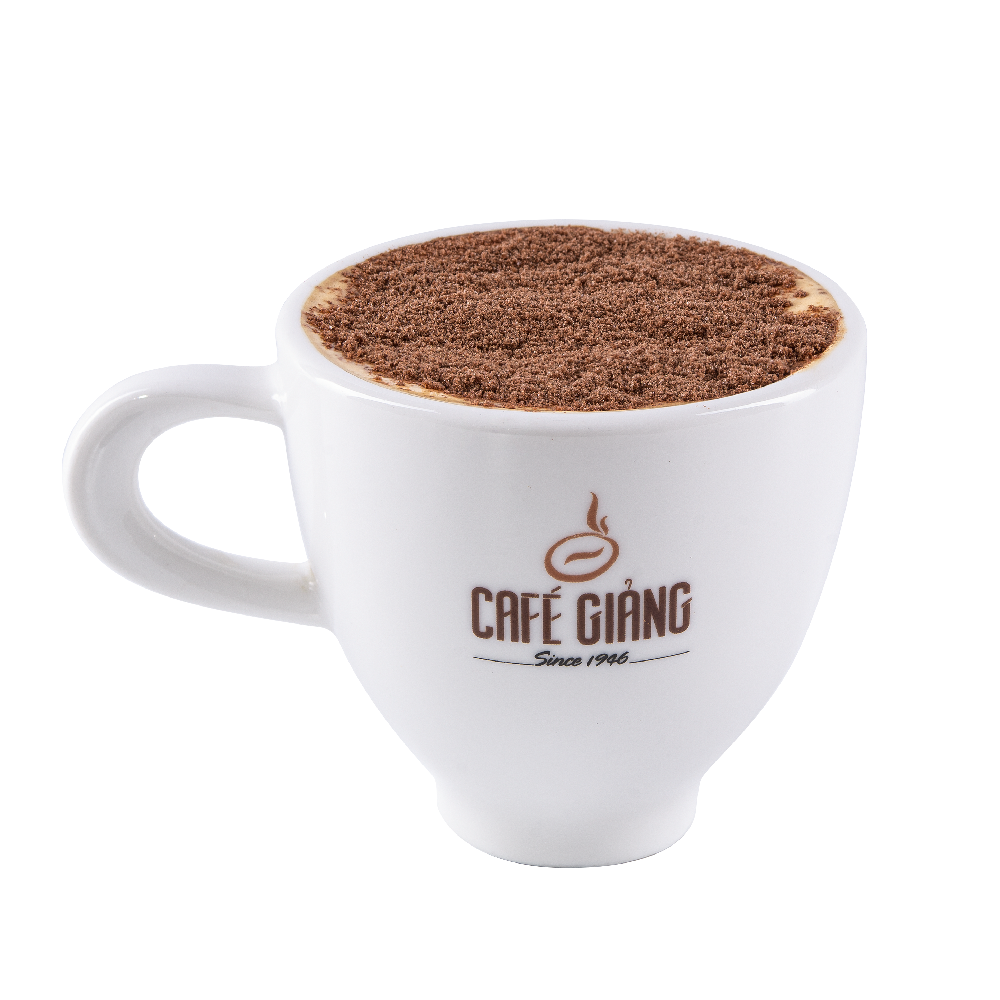 Now there are thousands of coffee shops, not only in Hanoi but all over the country that serve egg coffee. Even some coffee shops in other countries also have egg coffee, and we are truly happy about that. We are proud that our father's creation has become a model, a famous drink for the community, that is making its way to the international market. But what makes Cafe Giang unique and different from other coffee shops is the perfect blend of coffee and egg cream, with the intention to minimize the heavy and fishy taste of eggs. The layers of mist and esoteric recipes in the coffee make our guests keep wanting to experience this special drink only at Cafe Giang. This is the reason why Cafe Giang still has a place of its own today, becoming a Hanoi coffee heritage where Hanoians can be proud of a drink that was invented with constant creativity and love for the homeland. Today, Cafe Giang has many other drinks on the menu, such as egg cocoa, egg green beans, egg rum, egg beer, egg green tea, egg cinnamon, egg oreo… but egg coffee is still on our guest's top of mind, the must-try drink to complete their Hanoi experience.
Nguyen Tri Hoa, the second generation of Café Giang.