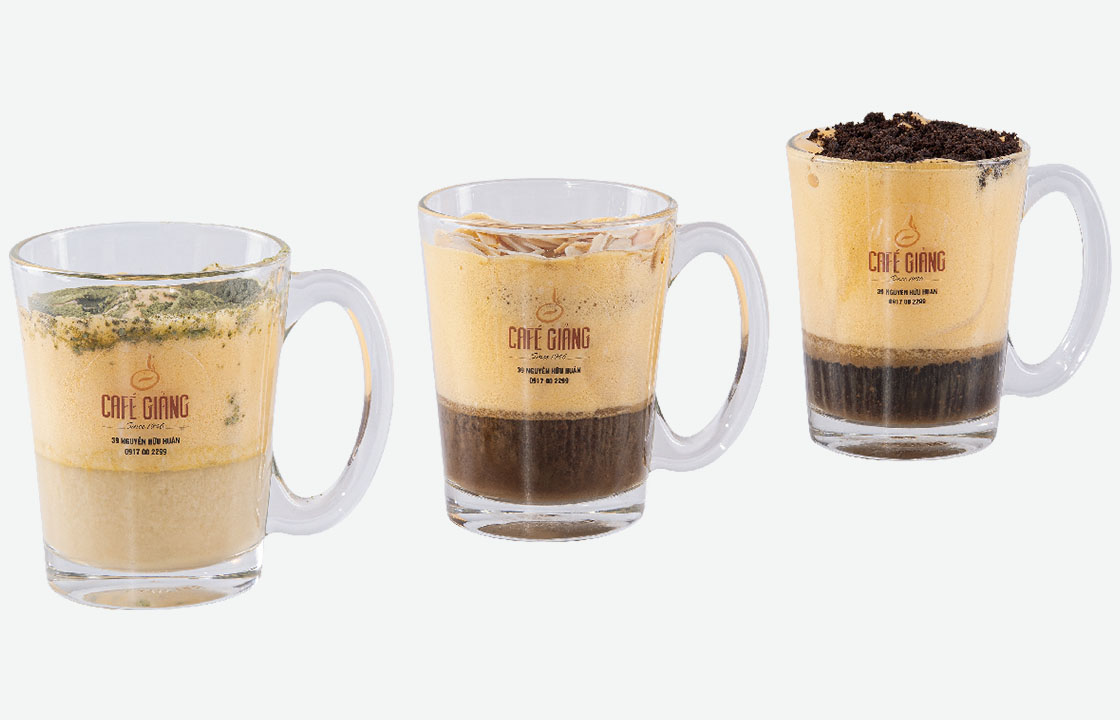 Cafe Giang is one of the oldest cafes in Hanoi. After Giang closed on Hang Gai Street, Giang split into two locations, one on Nguyen Huu Huan Street and the other on Yen Phu Street. But if anyone is connoisseur, often people still come to Giang Yen Phu because this place still retains the old passionate coffee taste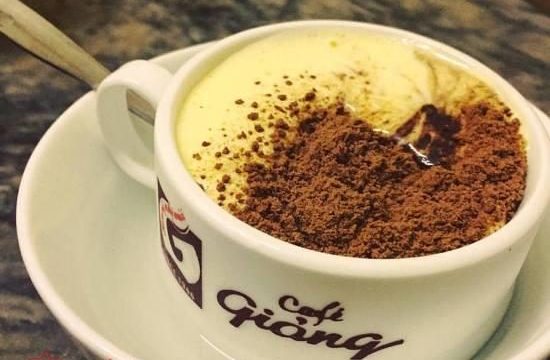 It's just a coffee, but there are many ways to enjoy it, those who like European-style coffee can go to Starbucks, Highland, those who like Vietnamese-style ice brown can go to Tonkin cafe, Trung Nguyen coffee… But if you're already "in love" Egg coffee can't be found anywhere else but Giang coffee in Hanoi.
Cafe Giang has been around since 1946, is one of the famous cafes of old Hanoi, at the same time as Lam cafe, is typical for old town coffee from the last century. Cafe Giang was founded by Mr. Nguyen Van Giang, Mr. Giang was a bartender at Metropole during the French colonial period.
Previously, Giang cafe was located at 7 Hang Gai, but after selling the house in Hang Gai, the following generations dispersed into two Giang, one at 39 Nguyen Huu Huan, one at 106 Yen Phu. In addition to black coffee, brown coffee, the famous dish that makes the name of the shop is egg coffee. If anyone is connoisseur, often people still come to Giang Yen Phu because this place still retains the same passionate coffee taste as before.
Located modestly at 106 Yen Phu street. The street is noisy, crowded with traffic and shops everywhere, but the cafe still attracts a large number of customers every day. Regularly from morning to night, people come to Giang to enjoy strong waves of coffee, greasy egg coffee, or simply find a calm harmony with Giang in the middle of the bustling capital. This heat…
Referring to Giang coffee, no one does not know the "cafe" of the shop, there are many cafes that also learn to make this egg coffee but they cannot compare with the taste of eggs here. Coffee is brewed in a small cup with a strainer, before adding a slurry of yolks and other ingredients. Egg coffee in Giang has the rich taste of coffee and the rich taste of chicken eggs, mixed with sweet cream. The coffee here is placed in a cup of hot water to keep the temperature just right, if it is cooled, diners may feel the slightly fishy taste of the egg.
Enjoying a cup of egg coffee, diners will feel the delicate blend of coffee taste, egg yolk and the greasy taste of ice cream creating a layer of sweet, fragrant and rich foam. All create a sweet and passionate taste, it is suitable to enjoy them on chilly days or simply days when Hanoi bathes in the summer showers.
Egg coffee has become one of Hanoi's specialties. Although many other cafes later tried to make this delicious egg coffee, those who once drank in Giang could not forget the taste here. Uncle Duc – owner of Giang Yen Phu cafe shared, each restaurant has its own secret to making coffee, Giang coffee is French coffee, so it is made from pure rustic coffee, without chemicals or any other flavors. . When Mr. Giang was still alive, the shop only had egg coffee, later on, Giang's children created many new dishes such as: egg cocoa, hot egg brown, stone egg brown, egg green bean paste, egg coffee ruhm wine. ..
Visitors to the Lecture are diverse classes of people, the old class, the young class, the office people, the working people, the quiet people, the connoisseurs of entertainment… But Giang gives them a gentle space to chat and have a drink. Impressively delicious coffee, even the simplicity of Giang makes people remember forever. Not only are Hanoians familiar with Giang, but tourists who come to Hanoi must come here to enjoy the real Hanoi in the heart of the capital.
Source: https://baotintuc.vn/ban-doc/cafe-giang-ai-den-ha-noi-cung-nen-thu-20170829160559310.htm